Alexandra Morton, an orca communication and behavior scientist turned salmon activist, returns to the Whale Scout podcast to discuss her just-released new book, "Not on My Watch: How A Renegade Whale Biologist Took On Governments and Industry To Save Wild Salmon." An engaging speaker and storyteller, Alexandra shares the emotional, dynamic ongoing struggle to remove Atlantic salmon farms out of the wild, rugged, and resilient waterways that support the communities of British Columbia, Canada, including First Nations. Led to Canada by the orcas, ultimately the work of Alexandra Morton continues to protect the whales through the protection of wild salmon so desperately needed by both the whales and people of the coast.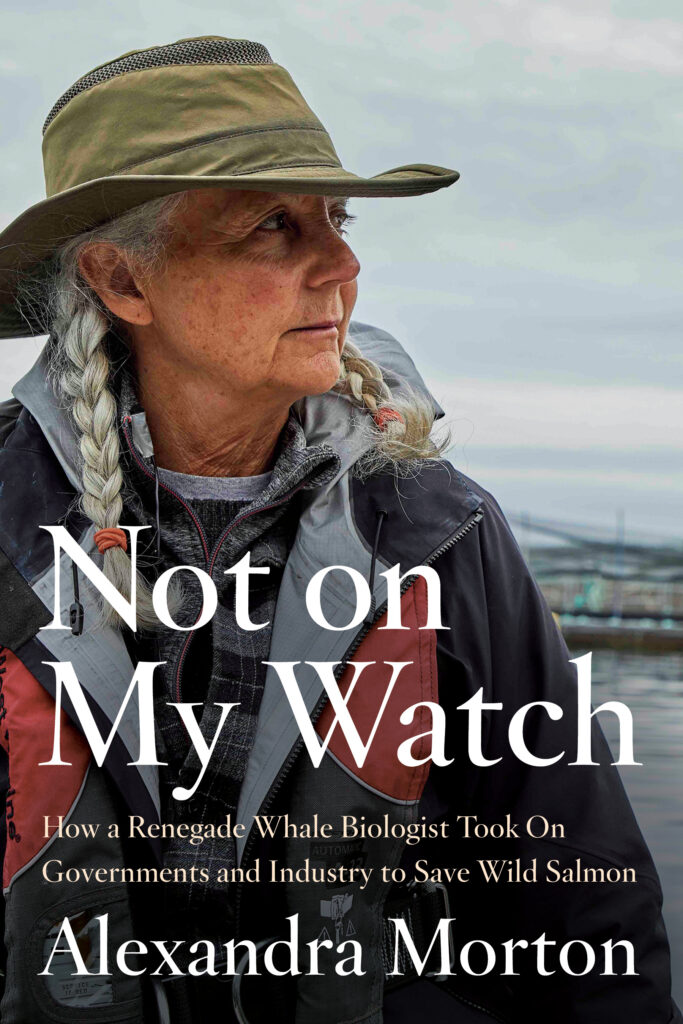 Purchase a copy of the book via Penguin Random House.
Learn more about Alexandra Morton's work on her website.
Learn about the work lead by Wild Fish Conservancy in Washington State to remove salmon farms from Puget Sound.
Please like and subscribe to our YouTube Channel!
Podcast: Play in new window | Download
Subscribe: RSS