On July 5th J and K pods finally returned to the inland waters of Washington after an unprecedented absence. Thrilling whale watchers on boats and on shore, the killer whales spent most of the day shuffling back and forth on the west side of San Juan Island before making a trip north towards the mouth of the Fraser River.
A long-time Whale Scout volunteer naturalist named Michelle Borsz Kuntz, who moved home to Ohio but happened to be on San Juan Island for her honeymoon, captured this video taken from shore at Lime Kiln State Park.
Those of us who follow the whales' movements and stories excitedly awaited news of any new calves, and to hear how all the members of each pod were doing. The Center for Whale Research announced that the newest J pod calf originally spotted off Tofino was present and is in fact a female! J31 Tsuchi was determined to be the mother. Sadly, J17 Princess Angeline and K25 Scoter, who both had been in poor physical condition, were not seen by the Center or other observers with their respective pods. While they have not been pronounced dead, their outlook was reported as "grim."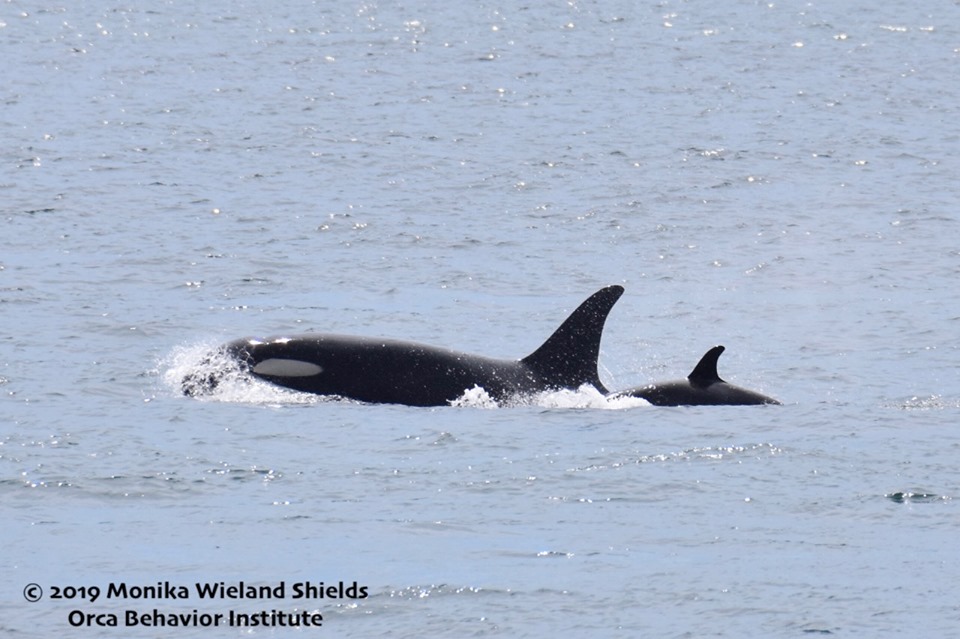 J and K pods left the inland waters after only a couple days. Without enough salmon in the area to sustain them, the whales must move on to find the fish. This area of the San Juan Islands is where the whales would typically be feeding on salmon returning to spawn in the Fraser River in B.C. Those runs have suffered significant losses over the years.
Salmon habitat restoration continues to be an important factor in keeping these whales alive, healthy, and returning to their "usual" habitats. We anxiously await the return of L pod, and with them we hope for more good news to share.