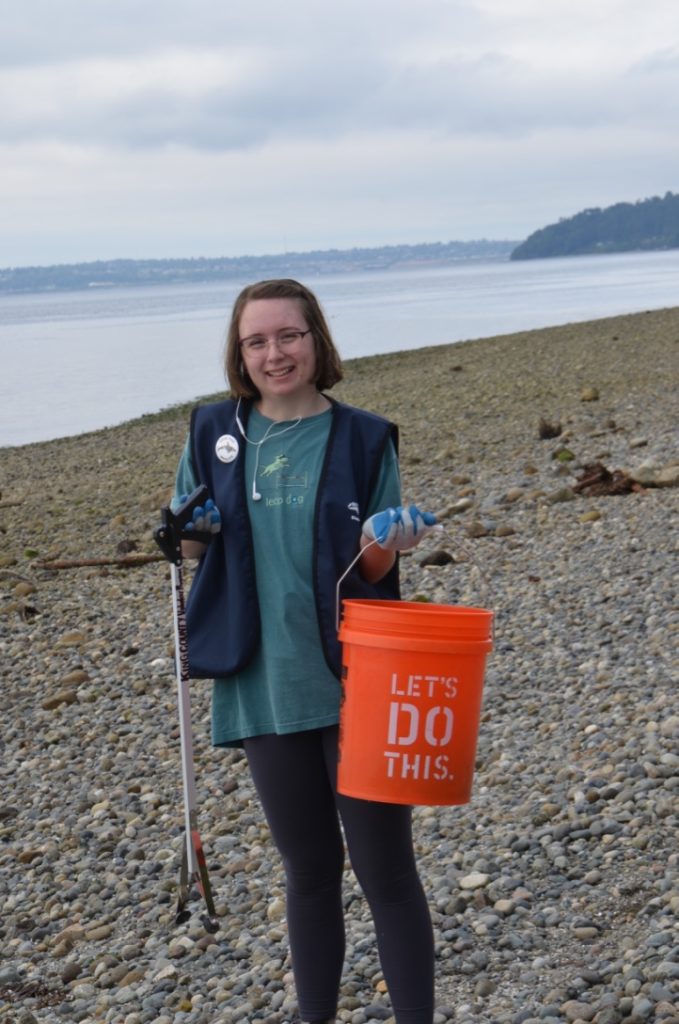 Whale Scout, a nonprofit organization based in King County, Washington is looking for summer interns to assist with salmon habitat restoration, riparian research and monitoring, and outreach/educational activities. Dedicated to protecting Pacific Northwest whales through land-based conservation experiences, Whale Scout takes a boots-on-the-ground approach to recovering endangered Southern Resident killer whales and the salmon they rely upon. This internship will offer the opportunity to learn about killer whales, salmon habitat, native vegetation, communication, community building, and non-profit organizational management. It will offer those 17 and older field experience and opportunities educating the public including diverse families. The internship may also include opportunities to participate in day trips to San Juan Island and local Puget Sound beaches to facilitate educational land-based whale watching opportunities. Activities will be adjusted to comply with all COVID-19 guidelines. Two positions are available lasting 12 weeks with a $1,000 stipend to cover travel and associated expenses. Applications are due June 8th, 2020.
Description of Responsibilities
Summer watering, weeding, maintenance, and monitoring of newly planted native vegetation at restoration sites within King County
Development of a riparian monitoring project at our Bear Creek site
Outreach performing educational activities working with kids and families in King County as health guidelines permit
Compiling and delivering Orca Conservation Kits throughout the Puget Sound region and King County
Land-based whale watching with the public at Puget Sound beaches and possibly day trips to San Juan Island (3-5) as part of the San Juan Island Naturalist Program if health guidelines permit
Data entry and some administrative tasks
Independent reading, learning and research
Capstone project of the interns choice which may include a paper, presentation, or video, etc.
Benefits
$1,000 stipend to cover the cost of travel and associated expenses
Continuing educational opportunities
Networking opportunities
Experience working with diverse communities
Experience with salmon habitat restoration
Upon successful completion of internship a letter of recommendation for future positions
Desired start date 
June 15th, 2020
Timeline
Interviews: June 11th and 12th via ZOOM
Internship June 15 – September 4th 2020
Commitment 
Commitment 20 hours per week (approx).
Schedule will vary and include some weekends
Skills and Qualifications 
Computer skills – use of Google products such as Google calendar, Google docs, Google sheets and Zoom. Must have access to a computer/internet/email regularly
Be able to lift 40 lbs
Interest in teaching a diverse group of students both in and out of the classroom.
Proven personal initiative and ability to multitask, prioritize, use good judgement, problem solve, and work effectively both independently and as a team in a fast-paced environment.
Ability to hike several miles and serve outdoors in all weather conditions.
Demonstrated written and oral communication skills and detail-oriented organizational skills.
Must be at least 17 years old on first day of internship
Must provide personal transportation to sites across King County and Anacortes, Wa. Travel to south Puget Sound and Mount Vernon for field trips may be possible.
Must possess a valid driver's license
Must successfully pass a criminal history background check.
Must be a U.S. citizen, national or lawful permanent resident alien.
Willingness to store teaching some teaching materials at home.
Some basic knowledge of Pacific Northwest ecosystems, flora and fauna.
Willingness to learn more about the threats and science regarding Southern Resident killer whales
Housing not provided.
Apply by June 8th, 2020 For questions, please email Director@whalescout.org