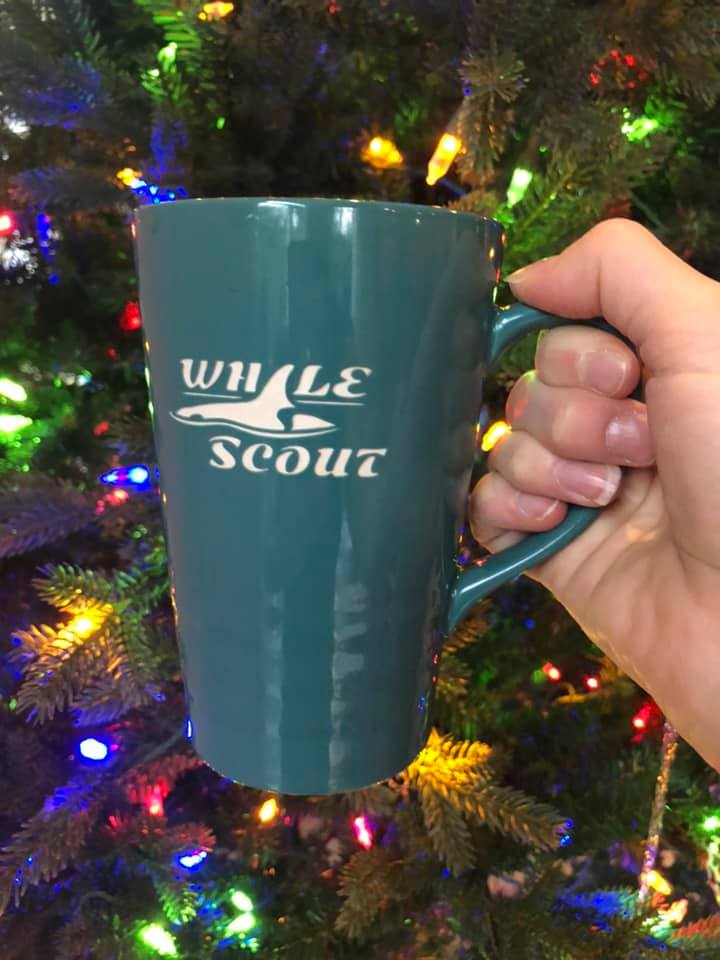 To show our gratitude and appreciation for our supporters, volunteers, and partners, we're offering free gift mugs with any donation of $50 or more!
Be kind to the environment by using this beautiful ceramic mug over and over again. The Whale Scout logo is etched directly into the mug so it will never rub off or fade. Mug includes a travel lid to prevent spills on the go!
Donate now through the end of 2019 online (click donate below on the footer), through Facebook, or by mailing a check to PO Box 426, Woodinville, Wa 98072.